This is a fun listing. During the 70's Barbie carry cases came complete with furniture that was generally in neon, psychedelic colors. The houses had colorful graphics as well.
I never had one, but my best friend did…and now I realize how cool they were.
Barbie Mid-Modern Table and Chair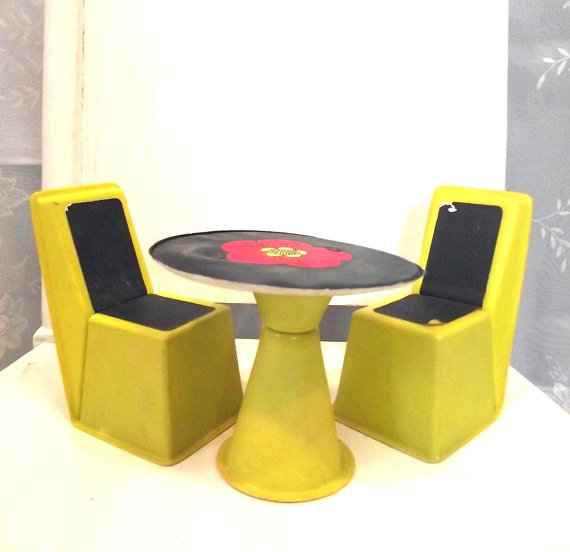 See my other listings on Etsy…open and having fun 24/7!